Bergen is Norway's second largest city with 280 000 inhabitants, and Bergen Public Library the second largest public library in Norway. We are proud to be the most visited cultural institution in Bergen, with more than 1.4 million visitors in 2016!
Our main library building, situated in the heart of Bergen is celebrating 100th anniversary this year. The library has also six branches located outside of the city center.
An open library
In 2013 The Norwegian Library Act formally defined the new role that Norwegian libraries have increasingly filled in later years. This important legislation states that Norwegian public libraries are to be independent meeting places and places for public discourse and debate. In a society with fewer and fewer noncommercial meeting places the library has become a very important democratic institution.
Bergen Public Library has over the past 5-6 years increasingly become a vital and important meeting place in Bergen. In 2016 the library held a total of more than 1600 events, an increase of 34 % since 2013. Several events are also recorded and streamed live or published as podcast.
The library has extended opening hours, the main library is open from 08.30 – 20.00 on weekdays and also open on Saturdays and Sundays during the school year. Our Library Cafe is open till 22.00 on weekdays. Loddefjord, one of our branches, has even more extended opening hours, partly as self service library.
A library designed for kids and young adults
Better library services to kids and young adults has been an important aim for Bergen Public Library. Every weekend we show children movies and host theater or literary events for children at our main library and several of your branches, as well as cooperating with schools on educational use of the library. We are happy to note that book loan for children has increased by 21 % since 2010.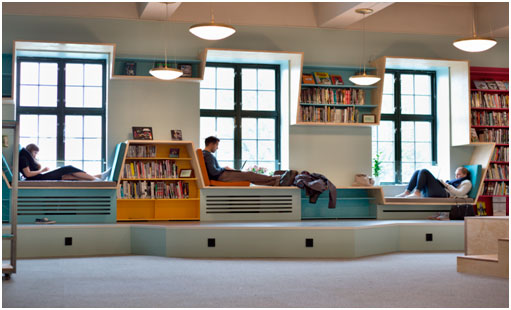 In 2014 we created a new young adult department through a user oriented project in cooperation with students of Bergen School of Architecture. This new area has become very popular.
Bergen Public Library has  the past years been at the forefront of computer learning. We have several coding classes like: Scratch, LEGO Mindstorms, HTML and CSS and 3D-printing. We participate in National Gaming day and has built Bergen city in Minecraft together with our library users.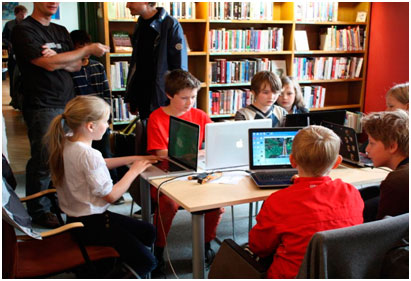 A wide range of collections
Bergen Public Library has a total of 560 000 books and other media. We are especially proud of our unique archive and the fine collection of Edvard Grieg's works, our greatest national composer.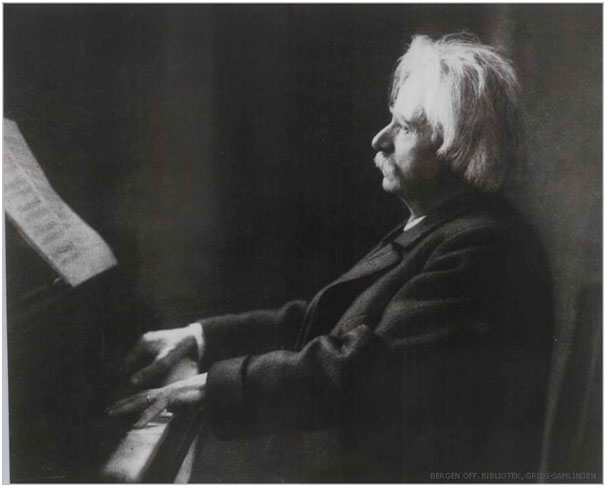 The Public Library also holds one of the best collections of fiction in Norway and we have a large collection of local history and literature. Our users  may in addition to the traditional library collection, borrow a lot of different objects: musical instruments, LEGO Mindstorms, iPads, Chromebooks, recorders, cameras, video cameras and computer games.
Library Learning Center
In 2016 the library reopened our Learning Center, where we help with writing Curriculum vitae, job applications or how to manage in an increasingly digital world.
At our Learning Center the users can borrow a computer, chromebooks or an iPad. They can print, scan, copy and use our WIFI.
A library with many voices
The Bergen public Library has an important role in integration as well as learning. In cooperation with voluntary organizations as The Red Cross we have several language learning activities, such as language cafés. The new initiative "Language buddy" is perfect for people learning a new language as it links for example a Russian person who wants to learn Norwegian with a Norwegian who wants to learn Russian.
In our collections we hold books in more than 40 different languages.
Turns on Electronic Literature
Bergen Public Library is also exploring the possibilities of electronic literature, now with the EU financed project "Turn on Literature" together with Roskilde Libraries, Denmark and Antim Ivireanul Valcea Library, Romania.
In cooperation with the University of Bergen's Digital Culture Research group the library has had the pleasure of hosting several electronic literature events as well as the 2015 KID E-LIT exhibition, held at the library as a part of  the ELO Electronic Literature Organization's annual conference. With the "Turn on Literature" project we hope to  explore and open up the field of electronic literature together with both our young and our traditional library users. As part of the project we are developing the The Poetry Machine with one of Norway's most exciting young poets Morten Langeland, and prepare forthcoming e-lit exhibitions. A fun and important step in turning on literature for the Bergen audience.